Rakume HoroHoro
Edit
Rakume is the soul shard of Sara that contains the Darkness, spite, and anger of her. Normally, she just drifts in the open water, trying to find the rest of the Sara shards and try to convince them to come to her side. She has blood red hair, a charcoal black tail, and pale blue eyes.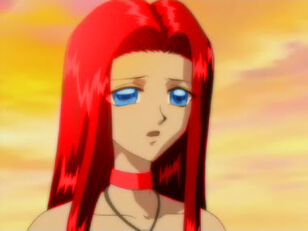 Personality
Edit
Rakume is a very dark and evil person, who despises the Mermaid Princesses. And this spite grew once she found out Tessa, Mizoke, and Zadira were allies with the Mermaid princesses. Rakume also loves to try and manipulate the other Sara shards into joining her, and if she cannot, manipulate the Mermaid Princesses into being scared of them.
Structure
Edit
As a phantom, Rakume has long bloody red hair, that she is able to actually sit on. Her eyes are a pale,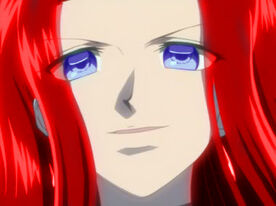 translucent blue color. when she has her Mermaid tail, it is a pale black with orange beads around it. As a human, she wears the same dress as Mizoke, except black and a bright red belt.
Community content is available under
CC-BY-SA
unless otherwise noted.